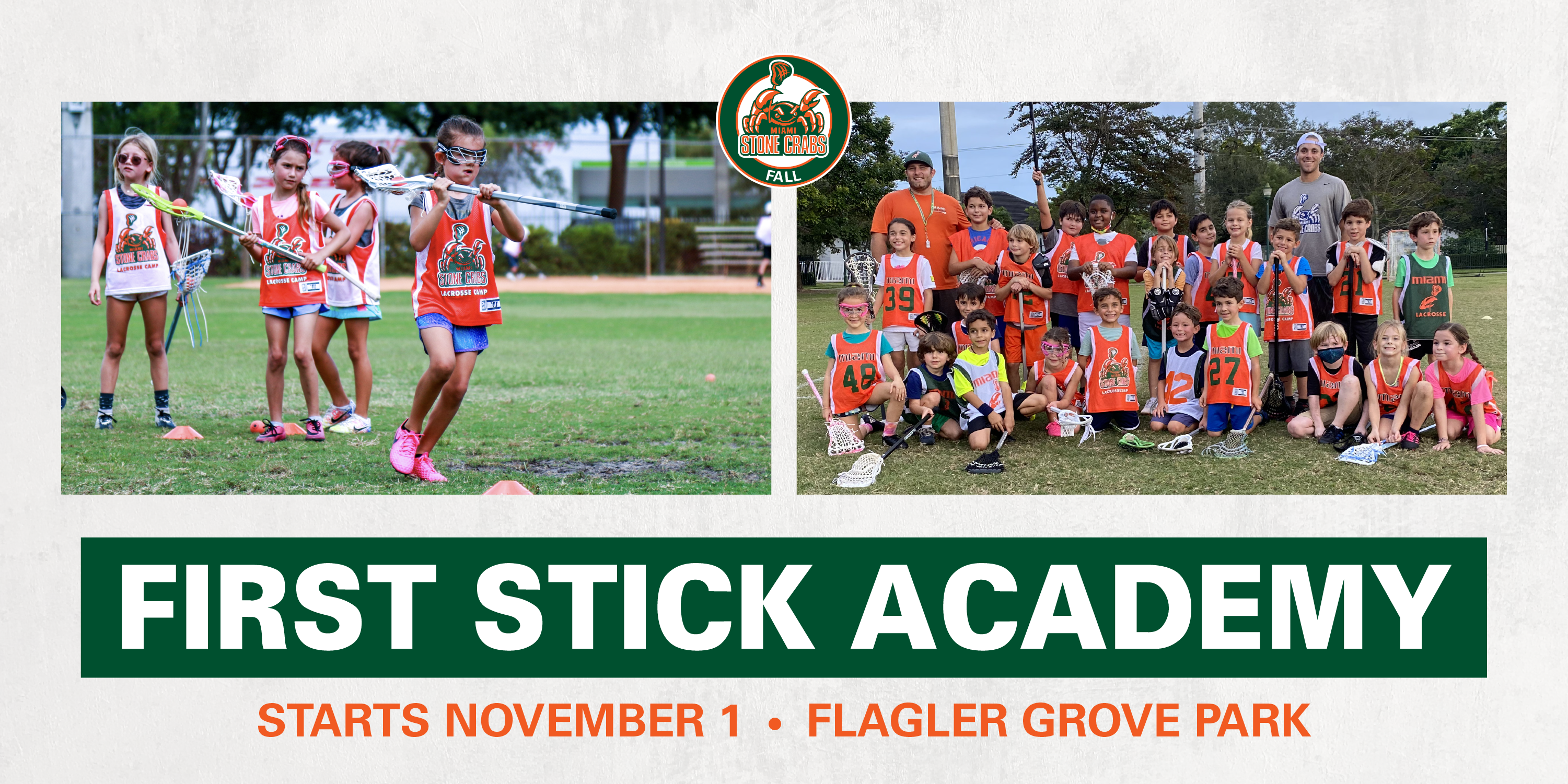 Miami Stone Crabs Lacrosse
FIRST STICK ACADEMY 2022
      The First Stick Academy teaches new players the fundamental skills of lacrosse while building confidence, encouraging sportsmanship, and promoting teamwork. The first stick session is full of detailed instruction and tons of repetition to help the participants develop skills and understanding of the game in a FUN environment!
* Trouble Registering – Please Call 305-284-0900 *
BOYS & GIRLS:
Grades 1-5
DATES:
10 Practice/Scrimmage Sessions
5:00-6:15 PM
Tuesday & Thursday (November 1- December 8)
LOCATION:
Flagler Grove Park – Pinecrest, FL
ACADEMY FEATURES:
– Individualized instruction.
– Emphasis on stick skills and stick handling.
– Competitive & fun play sessions.
– Teaching offensive & defensive skills and proper field positioning.
– All skill levels welcome.
GENERAL INFO:
– All players must be an active USA Lacrosse Member. (Click here to become a member)
– All players must provide a lacrosse stick.
– No refunds after the 1st session.
EQUIPMENT:
– Required: Lacrosse stick
– We use soft lacrosse balls/tennis balls during practice and do not require full protective equipment. You may still use it if you would like to.
UNIFORM:
All players receive 22/23 reversible jersey.
COST:
$250.00
* Trouble Registering – Please Call 305-284-0900 *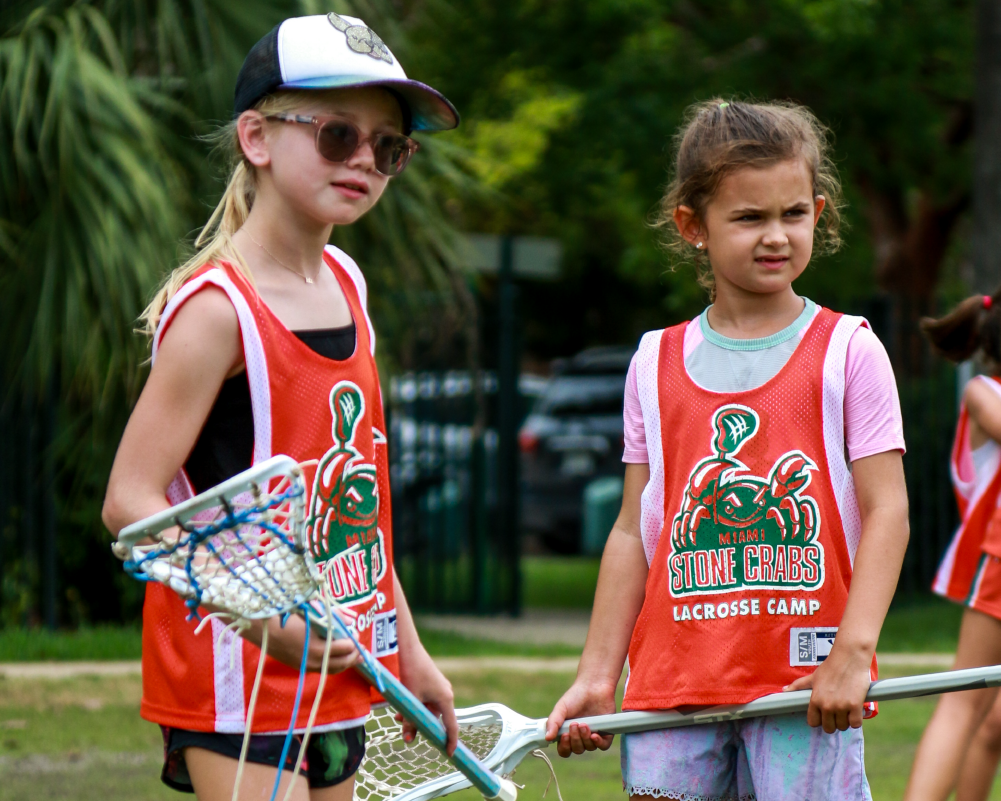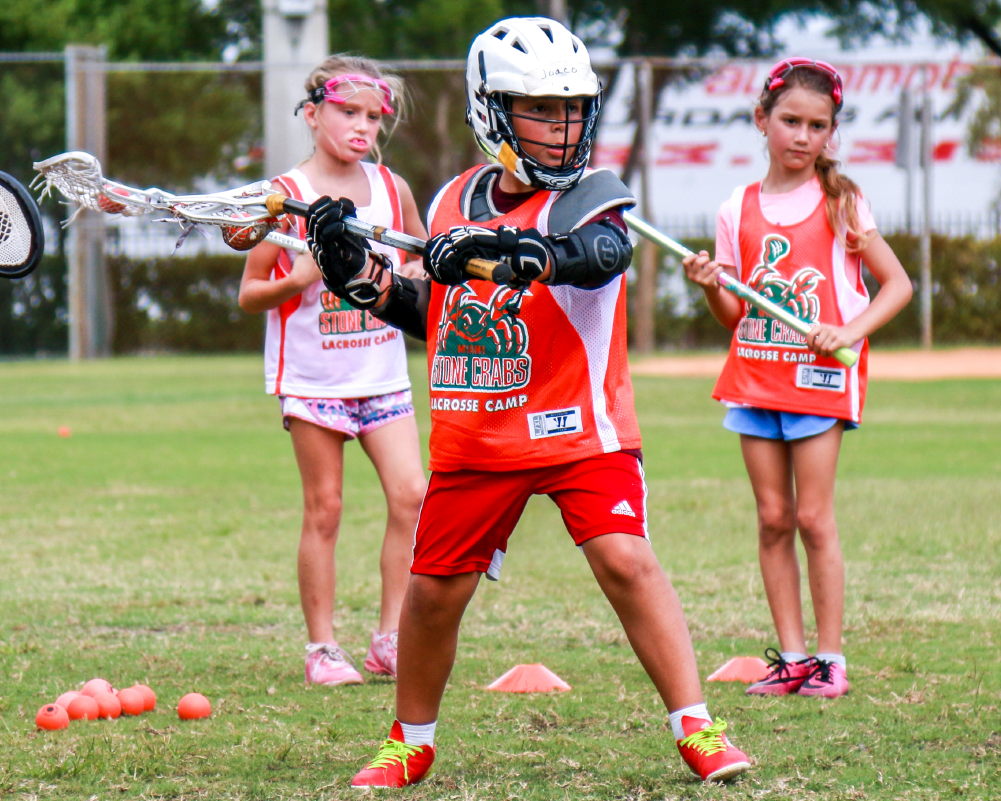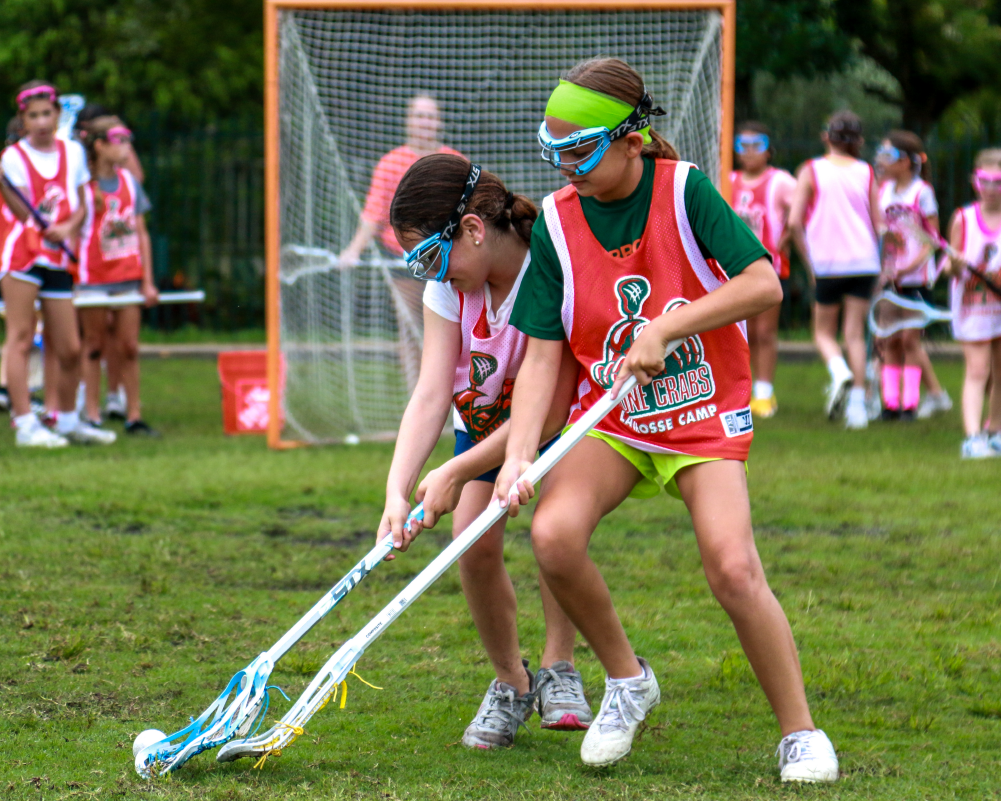 Stay up to date with Miami Stone Crabs Lacrosse News and Updates