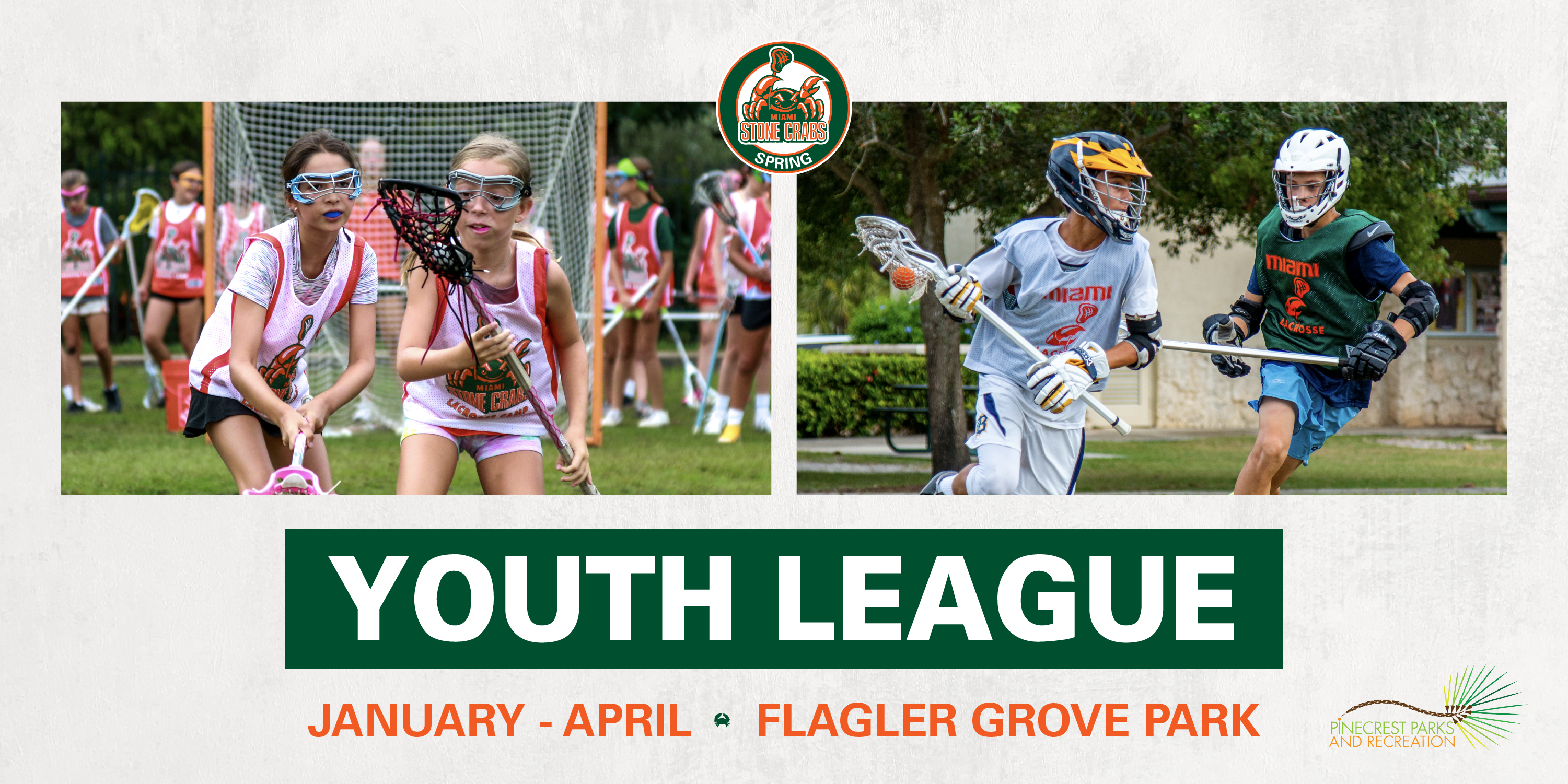 2024 YOUTH LACROSSE SPRING LEAGUE
(SOUTH FLORIDA YOUTH LACROSSE LEAGUE)
Miami Stone Crabs is a member of the South Florida Youth Lacrosse League. The SFYLL is the longest running youth league in FL where we compete against teams from other parks. From Jan-Apr our teams practice Tue & Thu and play games on Saturday's in Dade, Broward or Palm Beach.
BOYS & GIRLS:
Boys – U8 (Grades 1-2), U10 (Grades 3-4), U12 (Grades 5-6), U14 (Grades 7-8)
Girls – U10 (Grades 3-4), U12 (Grades 5-6), U14 (Grades 7-8)
2024 IMPORTANT DATES:
Coaches Meeting – Tues, Jan 16
1st Official Practice – Thurs, Jan 18
1st Games – Sat, Feb 17
NO Games/Practices – Mar 22 – Apr 1 (Spring Break)
Last Game – Sat, Apr 13
PRACTICES:
Tuesday / Thursday
U8/U12 Boys & U10/U12 Girls 5:30-7:00 PM
U10/U14 Boys & U14 Girls 7:00-8:30 PM
LOCATION:
Flagler Grove Park  |  7551 SW 104th Street, Pinecrest, FL 33156
GAMES:
We play against other parks in the SFYLL on SATURDAYS (Travel to Broward & Palm Beach required)
COST:
$375 / player
UNIFORM:
Players who do not have a uniform from Fall 2023 will have to purchase the 23/24 official game uniform for $50 (jersey + shorts) on our TEAM STORE
FREQUENTLY ASKED QUESTIONS:
Q. Does it matter if my child has never played before?
A. No, these programs are focused on teaching new and beginning players the game of lacrosse.
Q. What equipment do I need?
A.  Boys & Girls – require full equipment: (Boys)Helmet, gloves, mouthpiece, shoulder pads, elbow guards, cleats, and boy's lacrosse stick. (Girls) Googles, mouthpiece, and girl's lacrosse stick.
Q. Where do I buy lacrosse equipment?
A.  Currently, we are finding that www.sportstop.com seems to be reliable for equipment pricing and fulfillment.
* Trouble Registering – Please Call 305-284-0900 *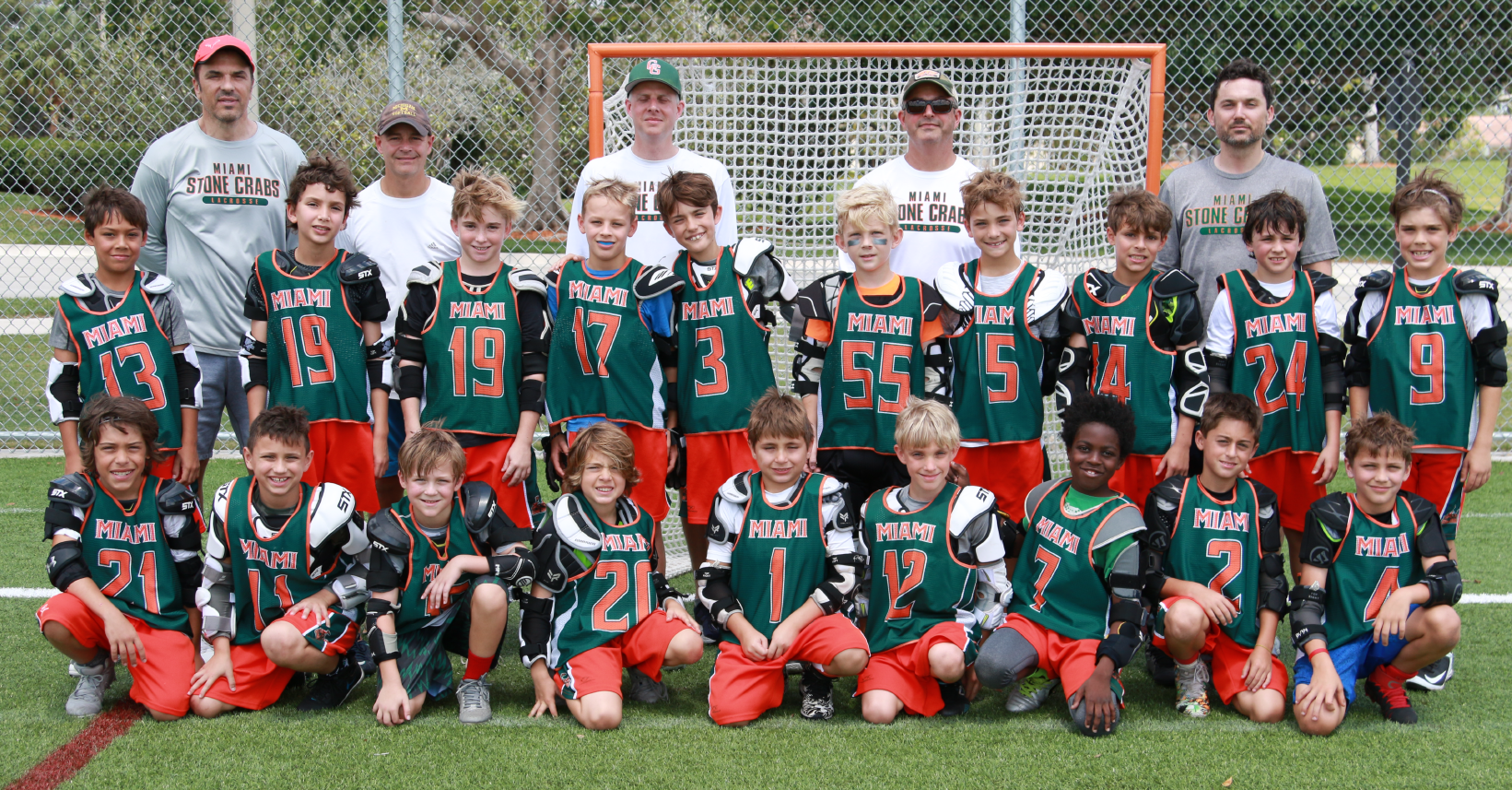 Stay up to date with Miami Stone Crabs Lacrosse News and Updates